The First World War
Officers of The Royal Canadian Regiment
Lieut. Guy Armstrong Beck
Soldiers of the First World War database entry - G.A. Beck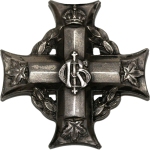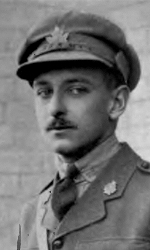 Lieut. G.A. Beck
Photo from the Canadian Bank of Commerce Letters from the Front, 1914-1919.
Service:
Prior service with the 2nd Regiment, Queen's Own Rifles (3 years); the Canadian Field Artillery (1 year); and with the 12th Regiment
Enlisted at Toronto, October, 1918. Beck was employed by the Canadian Bank of Commerce at the time of his enlistment.
Commissioned 1 Jan 1916 in the 127th Battalion.
Drafted unattached to England, Aug 1916.
Posted to The R.C.R. 4 Oct 1916.
Joined The R.C.R. from overseas 10 Oct 1916.
Killed in action 9 Apr 1917.
Buried at Ecoivres Cemetery, Plt 5, Row E, on 13 Apr 1917.
Lieut. Beck is buried in the Ecoivres Military Cemetery; Pas de Calais, France.
Canadian Virtual War Memorial: G.A. Beck
Canadian Bank of Commerce: Letters from the Front (1914-1919)
Beck, Guy Armstrong – Lieutenant. Born 20th April, 1893, at Oshawa, Ontario, Canada. Father, John Beady Gwinnett beck, Accountant. Educated at Oshawa Public and High Schools. Entered the service of the Bank, 5th September, 1911. Enlisted, October, 1915, with the rank of Lieutenant. Joined The Royal Canadian Regiment in England, about Septemer, 1916, proceeding to France in October, 1916. Principal action: Vimy Ridge, 1917.
Killed in Action, 9th April, 1917.
(The Canadian Bank of Commerce volume also notes that Beck's brother, Darrell Alexander Beck, was also an officer of the bank who served in the CEF. D.A. Beck served with the Canadian Field Artillery in a Heavy Trench Mortar Battery. He survived the war and returned to service at the Bank.)
Date of Birth - 20 Apr 1893; Oshawa, Ontario
---
With appreciation to David Black, a member of the CEF Study Group, who discovered the photo and details on Lieut. Beck in the Canadian Bank of Commerce: Letters from the Front (1914-1919).