The First World War
Officers of The Royal Canadian Regiment
Lieut. Edward Frank Davis
Soldiers of the First World War database entry - E.F. Davis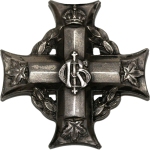 Service:
Enlisted 10 Aug 1916
Gazetted Lieut. 3 Feb 1917
40th Canadian Infantry Battalion
1st Class Hythe Musketry Instructor as Sergeant
Officers Training Course at C.M.S. Crowborough
Died of wounds received in action 9 Jun 1917
Buried at: D.14.c.8.6 (Sheet 36B), Lapugny Military Cemetery, Marles les Menies, Pas de Calais
Lieut. Davis is buried in the Lapugnoy Military Cemetery; Pas de Calais, France.
Canadian Virtual War Memorial: E.F. Davis
Imperial War Museum, Lives of the First World War: Lieut. Edward Frank Davis
Date of Birth - Lieut. Edward Frank Davis was born on 15 Nov 1891 in London.