The First World War
Officers of The Royal Canadian Regiment
Lieut. James Henry Crosskill
Soldiers of the First World War database entry - Lieut. J.H. Crosskill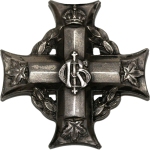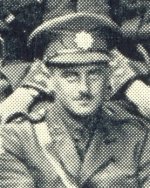 Lieut. James Henry Crosskill (1918)
Service:
Commissioned June 1913
Captain from 31 Aug 1915.
Prior service; 4 years, 66th Regt. P.L.F., Lieut.
Serving in 66th Regiment, Princess Louise Fusiliers, at time of attestation
Adjt, N.S. Railway Construction and Forestry Depot, C.E.F., 30 Jul 1917 to 18 Feb 1918
Sailed from Canada 10 Apr 1918
Reverted to Lieut. 18 Jul 1918
Joined The R.C.R. from C.C.R.C. 30 Aug 1918
Courses:

Musketry
Physical Training & Bayonet Fighting
Anti-Gas
Map Reading
Revolver
Lieut. Crosskill has no known grave, he is commemorated on the Vimy Memorial; Pas de Calais, France.
Canadian Virtual War Memorial: J.H. Crosskill
Date of Birth - 28 Jan 1893