The First World War
Officers of The Royal Canadian Regiment
Lieut. Arthur Milton Fraser
Soldiers of the First World War database entry - A.M. Fraser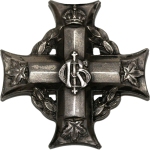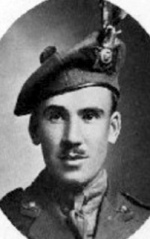 Lt Arthur Milton Fraser, 185th Bn.
Service:
Prior service with the 94th Regiment.
Served 2 months with the 40th Battalion, Private
Attested for service and commissioned as a Lieutenant with the 185th Battalion, C.E.F., 1 Mar 1916
Joined The R.C.R.
Courses:

Lewis Gun
Drill
Gas
Bombing
General Course

Taken on Strength as a reinforcement, 7 Dec 1917
Joined from Canadian Base Depot (C.B.D.), 15 Dec 1917
14 days leave, 24 Jul 1918
Died of wounds received in action, 26 Aug 1918
Buried at H.28.D.45.95, 51b; Row B, Grave 16
Buried by 3rd Div. Burial Officer
Lieut. Fraser is buried in the Orange Hill Cemetery; Pas de Calais, France.
Canadian Virtual War Memorial: A.M. Fraser
Royal Bank of Canada Roll of Honour (Source)
LIEUTENANT FRASER, born at New Glasgow, Nova Scotia, April 28, 1896. Home in Sydney, Nova Scotia. Joined Sydney branch, September 12, 1912. Enlisted in the 40th Battalion, August 2, 1915. Transferred later to the 185th Battalion. Killed in action at Monchy Arras, August 26, 1918.
Date of Birth - 28 Apr 1895