The First World War
Officers of The Royal Canadian Regiment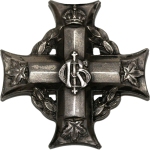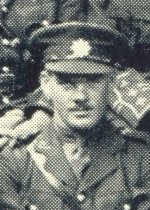 Lieut. William Arthur Herron (1918)
Lieut. William Arthur Herron
Soldiers of the First World War database entry - W.A. Herron
Service:
Prior service: 2 years, 5th Royal Irish Rifles
Served in Bermuda with The RCR, Taken on strength at Halifax, N.S., 27 Sep 1914
Service in the ranks, 24 Aug 1915 to 15 Dec 1917
Commissioned from the ranks of The R.C.R.: regimental numbers 9877 and 477400
Arrived France, 23 Jun 1918
Joined The R.C.R. from C.C.R.C., 31 Aug 1918
Courses:
Wounded in action, 29 Sep 1918
Lieut. Herron is buried at the Banbridge Town Cemetery; County Down, United Kingdom; Grave Reference: C. 127.
Canadian Virtual War Memorial: W.A. Herron
Date of Birth - 26 Aug 1893