The First World War
Officers of The Royal Canadian Regiment
Lieut. Francis Dobree McCrea
Soldiers of the First World War database entry - F.D. McCrea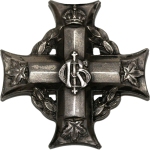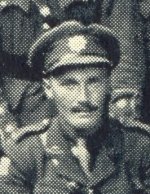 Lieut. Francis Dobree McCrea (1918)
Service:
Gazetted 2nd battalion Royal Guernsey Artillery (Militia), Mar 1912
Attached 2nd Battalion, Royal Irish Regiment for duty, Apr - Dec 1912
Appointed provisional Lieut. 1st Regiment, Canadian Garrison Artillery, Apr 1913
Attaced for duty R.C.G.A., Halifax, Apr - Nov 1913
Long Course, Royal Military College Kingston, Nov 1913 - May 1914
Regimental Service, The R.C.R.: 1914 - 1918
Appointed Lieut., The R.C.R., 30 Jun 1914
Served in Bermuda with The R.C.R., 1914-15
Proceded overseas with The R.C.R., 1915
Evacuated to England, sick, 1916
SUPPLEMENT TO THE LONDON GAZETTE, 12 MAY, 1917; The undermentioned to be temp. Capts.:- Temp. Lt. F. D. McCrea. 1 Feb. 1916.
Appointed Adjutant, the Canadian Record Office, London, May 1916
Promoted Captain, 1 Feb 1916
Proceeded overseas, 14 Oct 1917
Taken on strength supernumary to establishment, 15 Oct 1917
Rejoined from C.C.R.C., 5 Nov 1917
SUPPLEMENT TO THE LONDON GAZETTE, 28 AUGUST, 1918: Nova Scotia Regt. - Temp. Capt. F. D. McCrea to be Adjt. 5 June 1918.
Killed in Action, 1918.
Buried at Crest Cemetery
Lieut. McCrea is buried in the Crest Cemetery; Nord, France.
Canadian Virtual War Memorial: F.D. McCrea
Date of Birth - 16 Nov 1894
Family - Son of J. H. McCrea, late Deputy Inspector General of Police, Jamaica, and Olive McCrea, of Minho Bank, Chapelton, Jamaica.