The First World War
Officers of The Royal Canadian Regiment
Lieut. John William Munro
Soldiers of the First World War database entry - J.W. Munro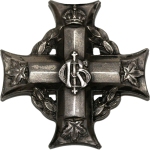 Service:
Enlisted in Corps of Guides, 4 Aug 1914
Promoted Corporal, 30 Aug 1914
Prior service; 2 months, 31st Regiment
Commissioned in 31st Regiment, 23 Dec 1915
Transferred to 147th Canadian Infantry Battalion, C.E.F., 27 Dec 1915
Atttested for overseas service with the 147th Overseas Battalion, C.E.F.
Courses:

Physical Training and Bayonet Fighting, Jan 1916

Joined The R.C.R., 3 Jan 1917
Attached on probation as an Observer to the Royal Flying Corps, 1 Dec 1917
Died at 44th Wing (Camp Borden) while serving with the Royal Air Force, 10 Aug 1918
Lieut. Munro is buried in the Puslinch (Crown) Cemetery, Ontario, Canada.
Canadian Virtual War Memorial: J.W. Munro
Flight (RFC/RAF Magazine), 7 August 1919
"Roll of Honour"
"Accidentally Killed: Munro, J.W., N.S. Regt., attd. R.A.F."
Date of Birth - 13 Apr 1896