The First World War
Officers of The Royal Canadian Regiment
Lieut. Lester George Rooks
Soldiers of the First World War database entry - L.G. Rooks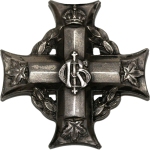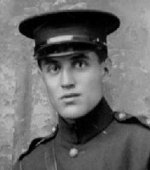 Lieut. L.G. Rooks, K.I.A. 9 Apr 1917
Service:
Prior service, 5 years, 20th Border Horse (Lieutenant)
Enlisted, 12 Aug 1914
Commissioned, 21 Nov 1916
Joined The R.C.R., 7 Dec 1916
Killed in action, 9 Apr 1917
Lieut. Rooks is buried in the Ecoivres Military Cemetery; Pas de Calais, France.
Canadian Virtual War Memorial: L.G. Rooks
Date of Birth - 30 Nov 1890
Biographical Note (Source)
Lester was an avid hunter and out-doorsman, and joined every organization in the town.Lester and a partner by the name of Stokes set up a jewllery store in Estevan. It was called Rooks and Stokes Jewellers.
Lester was also a soldier in the 20th Border Horse, a militia regiment located in Estevan. The story goes that when Lester got wind of the fact that war had broken out in Europe, he rode on his horse up the stairs, into the front door and on, into the beer parlor of the Empire Hotel in Estevan, and anounced to all of the startled patrons that war had been declared.
A friend of my dad told me one day many years ago that Lester was wounded by a bullet in the side of the head, and died within an hour, and did not suffer too much.