The First World War
Officers of The Royal Canadian Regiment
Lieut. Thomas Morrow Walsh
Soldiers of the First World War database entry - T.M. Walsh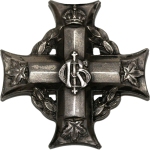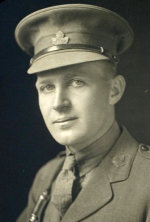 Book of Remembrance (A record of the men of Port Hope who participated in the Great War of 1914-1918)" by James A. Elliott, 1919
Service:
Prior service; 16th Light Horse
Appointed Temp. Lieut., 16th Light Horse, 28 Jul 1915
Attested for service in the 53rd Overseas Battalion, 28 Jul 1915
Appointed Signalling Officer, 53rd Canadian Infantry Battalion, C.E.F.
Transferred to The R.C.R., 13 Jun 1916
Reported Missing, 8 Oct 1916
Lieut. Walsh has no known grave, he is commemorated on the Vimy Memorial; Pas de Calais, France.
Canadian Virtual War Memorial: T.M. Walsh
Date of Birth - 21 Apr 1890