The O'Leary Collection; Medals of The Royal Canadian Regiment.
The Minute Book, a companion blog for The Regimental Rogue.
Researching Canadian Soldiers of the First World War

Researching The Royal Canadian Regiment

The Royal Canadian Regiment in the First World War

Badges of The Royal Canadian Regiment
The Senior Subaltern, and guidance for young officers
Perpetuation of the Units of the Canadian Expeditionary Force (C.E.F.), 1914-1919
Lest We Forget
Messes and Mess Dinners
Researching Canadian Soldiers of the First World War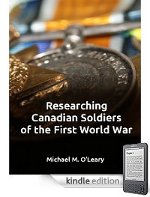 The Canadian Infantry Section Attack
Featured Links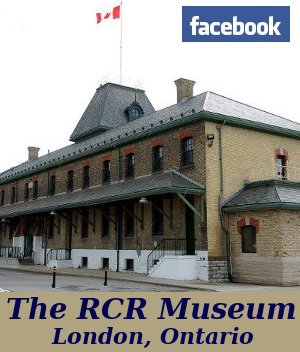 Follow The Regimental Rogue on facebook.
Updates
Jul '21 –




127261 Pte Isaac Allen Middleton
"shrapnel wound, right upper arm (flesh)"


454726 Pte Jean Baptiste Collin
"I won't go back to Camp, Fuck the Camp and Military Police."




12719 CQMS Harold Johns
RCR regimental service between the World Wars.
Jun '21 –


478866 Pte George William Cleland
A deserter and a stowaway, but not to avoid military service.


127678 Pte Frederick Walter Hicks
"Not being likely to become an efficient soldier."


400831 Pte Ernest William Manzi
A minor player in the 33rd Battalion ration scandal.



A-3523 Pte Frederick James Dobson
Recommended for the American Bronze Star.
May '21 –


488223 Pte George Francis Hawkins


Commemorated on the Menin Gate Memorial at Ypres.


Lieut. Frederick Amherst Hale
A Company Commander at Vimy Ridge, a Private in Siberia.


9583 Acting Corporal Francis "Frank" G. Carr
"Fit for bandsman."
---
Recommended Reading:

Murder at Wolseley Barracks (1908)

Disaster at the Barracks; Death and Destruction at Wolseley Hall (1903)

Private "Archie" Pinel and London's South Africa Memorial


3234 Corpl. (A/Sergt.) John William Cockburn
"…a prince of good fellows and … every inch a soldier."