The O'Leary Collection; Medals of The Royal Canadian Regiment.
The Minute Book, a companion blog for The Regimental Rogue.
Researching Canadian Soldiers of the First World War

Researching The Royal Canadian Regiment

The Royal Canadian Regiment in the First World War

Badges of The Royal Canadian Regiment
The Senior Subaltern, and guidance for young officers
Perpetuation of the Units of the Canadian Expeditionary Force (C.E.F.), 1914-1919
Lest We Forget
Messes and Mess Dinners
Researching Canadian Soldiers
of the First World War
The Canadian Infantry Section Attack
Featured Links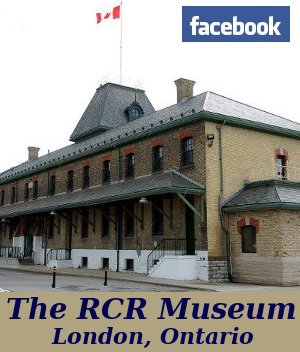 Follow The Regimental Rogue on facebook.
Updates
May '23 –


P13066 Sergeant Harold Thompson
Instrumental Soloist for over 20 years of Canadian Army service.


9609 / 477728 Private Albert Edward Piper
"Arrived from England as a STOWAWAY …"


Lieut. Jean Paul Amiot
Retrained from Artillery, a late war reinforcement officer for The RCR.
Apr '23 –



477872 Pte George Francis Joseph Stacey


Commemorated on the Menin Gate.


Lieut.-Col. Ralph Marston Crowe


…a brave and able officer who died gallantly…
Mar '23 –



Colonel Frederick William Utton
Wounded at Paardeberg; 1908 Olympian; a long and full military career.
Jan '23 – Honours and Awards lists for The RCR:
Oct '22 –


7211 Private Chester Duncan McLaren
A 7th Fusilier with The RCR, wounded at Paardeberg.


SB12630 Private Robert "Robbie" Francis Arding


A company cook, Killed in Action at Hill 355, Korea.


190111 Private William Henry Taylor


From the 91st Battalion to the 1st Battalion, died of disease.



400576 Private George Searle


Commemorated on the Vimy Memorial.
---
Recommended Reading:

Murder at Wolseley Barracks (1908)

Disaster at the Barracks; Death and Destruction at Wolseley Hall (1903)

Private "Archie" Pinel and London's South Africa Memorial


3234 Corpl. (A/Sergt.) John William Cockburn
"…a prince of good fellows and … every inch a soldier."