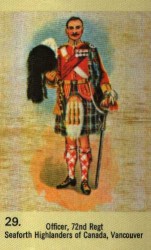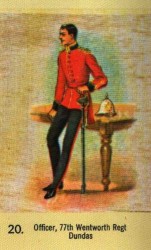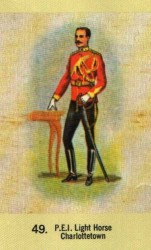 The Senior Subaltern
Many regiments and battalions appoint a Senior Subaltern. Although the role of this appointment is not always well-defined it includes such responsibilities as advising younger officers on duties and social responsibilities, acting as a representative to the Adjutant and Commanding Officer for the subalterns as a group and generally being the principal point of contact for the 'subbies' in all matters outside the usual chain-of-command.
Some of the topics a Senior Subaltern might advise a younger officer on include the Officer-NCO relationship, behaviour in the Officers' Mess and the CO's expectations for his officers' conduct and appearance. With the higher rates of movement through the lower officer ranks of the past few decades and a perceived wider gap between what behaviour may be acceptable on 'civvie street' and that expected with the Mess, especially for more formal occasions, the Senior Subaltern has a greater responsibility than ever to capture his (or her) young charges before their name begins stuttering on the Duty Officer's roster.
Some links to references for junior officers and Senior Subalterns are offered at right.